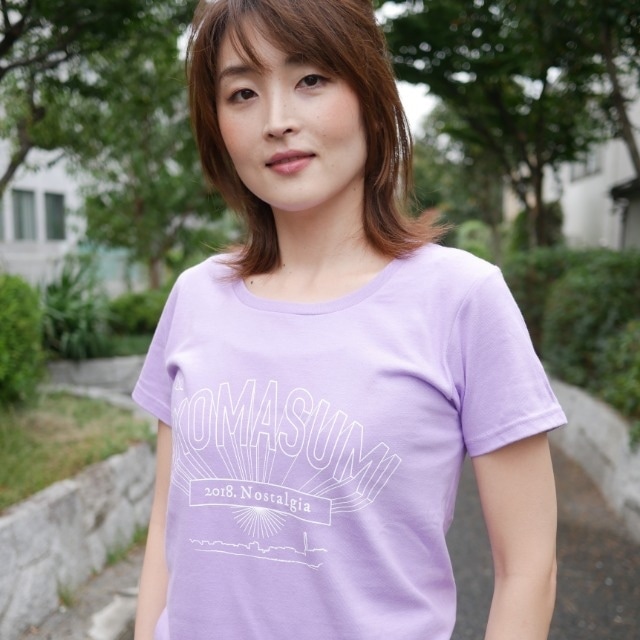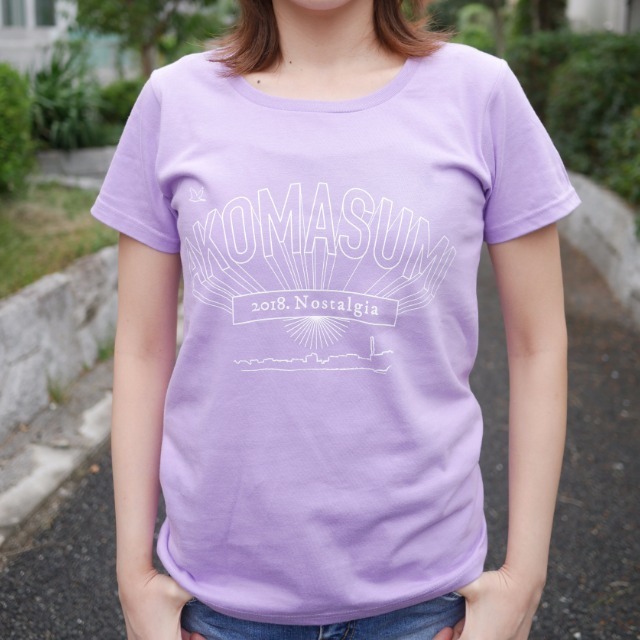 Nostalgia Tシャツ / T shirt
Japan domestic shipping fees for purchases over ¥10,000 will be free.
Shipping fee is not included. More information.
※English below
Tシャツ

【カラー 全2種類】
・スモークブラック
・ライトパープル
【素材・厚さ】
綿100%・5.6オンス

【サイズ 全7種類】
・レディースM(身丈61/身幅43/袖丈16)
・レディースL(身丈64/身幅46/袖丈17)
・S(身丈66/身幅49/袖丈19)
・M(身丈70/身幅52/袖丈20)
・L(身丈74/身幅55/袖丈22)
・XL(身丈78/身幅58/袖丈24)
・XX L(身丈82/身幅61/袖丈26)
※サイズ単位は㎝
 女性用と男性用では襟の開き具合が違います。写真を参照ください。
 ライトパープルWLとブラックMを着用。


【Color】
・Smoke black
・Lighht purple
【Material・thickness】
cotton 100%・5.6onz

【Size 】
・Lady M(length 61/width 43/sleeve length 16)
・Lady L(length 64/width 46/sleeve length 17)
・S(length 66/width 49/sleeve length 19)
・M(length 70/width 52/sleeve length 20)
・L(length 74/lwidth 55/sleeve length 22)
・XL(length 78/lwidth 58/sleeve length 24)
・XX L(length 82/width 61/sleeve length 26)
※unit:㎝
Models wears: light purple WL and Black L.


※We also deal with oversea shipping and accept Paypal payment.
The shipping rates vary depending on the distance and the number of items you order.
If you have any question about your order and the shipment, please contact us before you order.
Thank you.
Add to Like via app
Reviews

(14)

Shipping method / fee

Payment method